BROWSE THROUGH:
Here, you will find lyrics to all Stephanie Ho songs the first ones being the newest.
Latest Songs
These songs are the latest songs by or featuring Stephanie Ho:
All songs
Lost in Love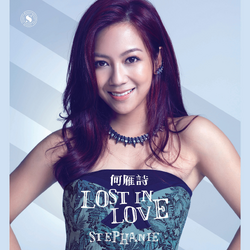 Standard tracks:
Love Takes Courage
Take Me with You
Pleasing You
With All My Heart
True Lovers
Fragile Love
Threesome
You And I
Love Goes On
Ad blocker interference detected!
Wikia is a free-to-use site that makes money from advertising. We have a modified experience for viewers using ad blockers

Wikia is not accessible if you've made further modifications. Remove the custom ad blocker rule(s) and the page will load as expected.